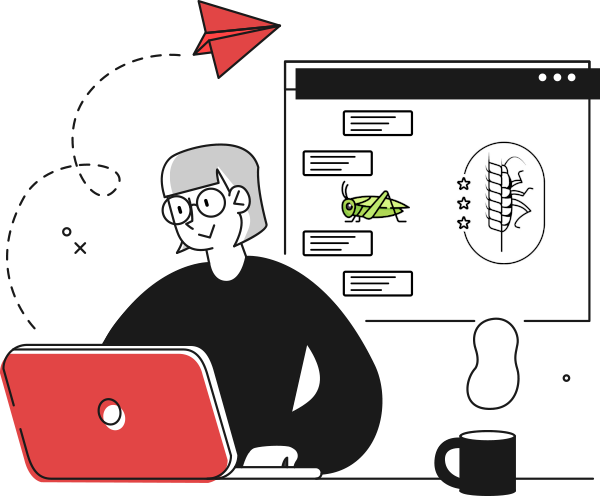 Euro Novel Food is committed to providing an efficient and comprehensive service throughout Europe as one of the leading distributors of insect flours for human consumption, animal feed, and supplements for animal consumption.

With our presence in Italy, Austria, and Spain, we are able to offer customized and high-quality solutions to our customers.
We are constantly committed to providing sustainable and quality products while maintaining a strong focus on the production chain and our customers' needs.

If you are looking for a reliable and experienced partner for your business, do not hesitate to contact us.
We will be happy to help you achieve your goals with innovative and sustainable solutions.

Fill out the following form, and we will contact you as soon as possible!